A new year, a new you! What's your resolution for 2016? For some of us it would be: keeping fit and healthy, buying a new car or motorbike, travelling, keeping our house, room and/or office clean and free from clutter. If you have 'checked' most of them except for the latter, then here are few ways to help you to get a good start to keeping your place clean, tidy and clutter free for the entire year!
1. Let's Define Clutter!
But where to start? First thing first, let us understand what is 'our' clutter, shall we? Clutter is whereby items are stored, at some point, not being used and eventually it became a 'graveyard' of items in your place. Here are few examples of what clutter is:
Too much stuff in too small space.
Anything that we no longer used, need or loved.
Anything which make you feel disorganised.
Look around you. Is your coffee table clear of paperwork and keys? Is your bedside table or dinner table littered with receipts, loose change, along with random knick knacks, or worse, half eaten snacks or food? Does your sink have a dirty pile of dishes waiting to be cleaned? If you answered yes to any of the above, you need to…
2.  Take Things One Step At A Time
Once you have identified which are the items that are clutter in your home, room or office, slowly go through those items and start segregating them one at a time. There is no indication on how fast you should keep your place clean and tidy, just go at a pace that suits you because cleaning and maintaining, takes time and loads of commitment. Prepare a checklist for yourself to go through such as:
Does this (still) work?
Are there any items that annoyed you like old files, cabinets, magazines and books, toys, and plastic food containers, piling in a random cabinet or drawer somewhere?
Things that were given to you by someone but not used. You just kept it because you felt it would be rude to get rid of it.
Stuff that you've brought for the sake of buying and were not used, still with tags and labels, or in their packaging (our guilty pleasures).
Freebies like calendars, pens, product samples, brochures, flyers or booklets.
And ask yourself:
Do I really need this?
Will this help me or make my life easier (while using it)?
Have I use this in the past, and will I be using it?
When will I use it?
As you are going through your checklist, prepare few baskets, containers and plastic bags which labelled with recycle, friends, charity or give away, and for garage or preloved sales. Be sure to get bin bags ready too!
3. Start Organizing
Everything has been sorted out, or so it would seem. Now with the groups you've made of items, start to organize those items that you are keeping. Baskets, boxes, mason jars, and even clear plastic food containers come in handy during this time! Allocate a place for where those items belong as it will enables you to find your items. For instance:
Your manicure, make-up and grooming items  should be kept together, and placed in your room or bathroom.
Use magazine holders to protect and store your flat-ish items in the freezer.
Tension rods are great for storing cleaning products in your under-sink cabinet.
Dry food or items in the pantry such as rice, noodles or pasta should be in one cabinet.
Stack up canned products in one cabinet.
Keep your wardrobe with 80:20 rule: 20% of the clothes you wear 80% of the time.
Keeping the sewing kit near your wardrobe.
It's really all about keeping the same category of items together in the one place, instead of in several different places. This will also make it easy to find things in the future!
Since you are already de-cluttering, take the time to clean up your shelves, cabinets and surfaces as you move things out!
4. Maintenance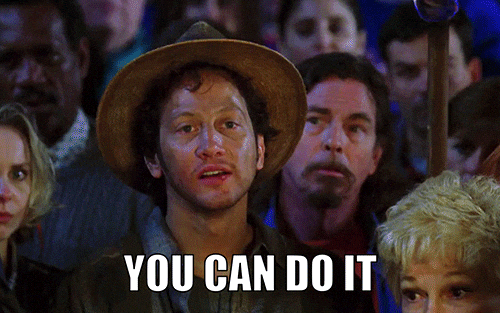 You have sorted out all your items, now for the most challenging part: maintenance! You have to be disciplined enough and avoid  stop buying items and stuff that you do not need. The urge is there, but do you really need it? Will you be using it? Another thing is, stop keeping 'duplicate' items like plastic containers, empty glass jars (unless you are really using it and store it in a place that you will remember), cooking utensils, new toys for the kids, newly launch make up, etc. Especially if you live in a space that doesn't have ample storage.
Try to stick to a schedule which you are capable of following, such as:
Certain areas need to be decluttered on a daily basis like the kitchen top.
Best to start your laundry as soon as you wake up. By breakfast, it's done and just hang it out.
Take out your garbage on a daily basis, set a time, say, every evening after dinner. Tip: wash and dry your garbage bin, then sprinkle few tablespoons of baking soda to keep it stink-free.
Sort out your clothes and the kid's clothes before every festive season. That's the time you will be buying new clothes.
Do a quick sweep or vacuum around the house, room or office on a daily basis. You'll be surprised at how fast stuff can accumulate within a day!
Do a 10 minute pick-me up. Get everyone to help out, including the hubby and the kids! Set a rule on a daily basis that everyone should help to clear and tidy up their own place: rooms, garage, playpen, kitchen, etc.
Prepare what you need to do for the next day: grocery shopping, paying bills, lunch for the kids, etc.
Once you have set your own pace, keeping things 'under control' would be easier as you have already gage what can or cannot be done at a certain time. The beginning is always the hardest, don't give up and try to do one thing at a time. Gradually, things will be easier as time goes by.
All the best, you can do it!