Being parents, we always wanted the best for our children, be it in health, well-being and education. As the new school term is about to start, it's a challenge for parents to decide which school is the best for their kids. Every schools has their own programmes, curriculum, rules and regulations, and before you decide, it's advisable for you to survey, research and visit the schools so you may grasp on how the individual school's culture is.
Whether its an international, private or public school, here are few steps to guide you for choosing the best school for your child.
1. School Security: Are Your Kids Safe?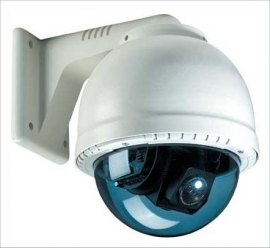 This is the top priority for all parent when they are looking for a school, is the security strong and strict enough? It's also a risk to the school as they need to be extra vigilant when it comes to the well-being and safety of your child. Do check out with the school on their security policy:
CCTV within the school's compound and inside the classroom. It's good to ask if they keep a copy of the CCTV recording for future reference.
Do they keep track on who is picking up your child after school – transporter, grandparent(s), parents, etc? Should anyone that is not on the list, the school must notify you immediately and do not release your child to that person.
The compound must be locked up during school hours as to avoid outsiders from walking in and out.
Is there a daily body temperature check on every child before they enter school? This is to avoid the spread of disease within the school.
Did the school install security doors/locks to make sure children won't run out of the school compound.
Though at this moment not all the schools are installed with CCTV, but some of the schools does:
Pre-schools and kindergarten
Majority international and private schools
Selected public schools
2. Teacher's Experiences
Image by Q-E3
Do look out for school teachers that can engage with their students as they are the ones that will be grooming and mentoring your child. Best to 'avoid' crabby teachers and those who are too authoritative, because it is important for teachers to build a strong communication bond with their students.
Do talk to the teachers during Parents, Teachers Meeting especially after mid or year end exams to find out on your child's progress. Other traits that you may look out for:
The teacher is able to differentiate your child's strengths and weaknesses, be well informed on their background, interest, emotions and academic achievements.
Especially for pre-schools and kindergarten children, teachers should allocate more time for reading, reading instructions and storytelling.
Using different teaching methods to guide your child so he/she may understand on the subject or topic.
A teacher that is able to advice and give feedback on your child's studies development.
3. Don't Focus Too Much On Standardised Test Scores
Of course, choosing a good school means good grades or test scores. This is an indication that the school is doing a great job on educating their students. However, too often that schools are just teaching and conducting classes just for tests. If this is the case, your child may be missing a number of other curriculum. Schools should introduce and encourage their students with:
Arts and crafts
Movements classes
Music
Out door activities-sports
4. Location And Proximity Of The School
Let's say your 'best' school selection is located at PJ SS2 but you are staying in Kota Kemuming and your office is in Sunway area. It'll take 30 minutes from your house to the school during non-peak hour, but with the traffic congestion it'll takes about an 1 hour plus. However, there is a school that is just less than a 5 minutes drive from your home, so which is your pick?
Peak hour traffic is stressful, do you still want to add another reason to be caught in one, and not to mentioned the additional cost for enrolling your child there like transportation, petrol and toll? Apart from choosing the right school with the right location, you might want to take note on the school's compound as this is a 2nd home to your child.
Are the structures child friendly?
Are there any child or sleeping rooms?
The classrooms are spacious enough?
Proper canteen.
The ventilation and security system.
5. Pricing
With our current economy situation, you might wonder if it's worthy to invest in a particular school for your child? There are many factors that adds up to the costing, here are few basics that you might need to know:
Government schools 
School fees – per year, RM 300 and above
Exam fees, stationeries and school books, RM 250 to RM 340 per year
School uniform, RM 150 for 3 sets
Tuition and extra curriculum classes, RM 100 (and above) per class / per month
Private schools
School fees – per year, RM 3,500 and above
Exam fees, stationeries and school books, RM350 and above
School uniform, RM 100 and above per set
Tuition and extra curriculum classes, RM 100 (and above) per class / per month
School fees – per year, RM 20,000 and above
Exam fees, stationeries and school books, RM 400 and above
School uniform, RM 100 and above per set
Tuition and extra curriculum classes, RM 100 to RM 200 (and above) per class / per term
*Prices are based on primary schools.
In the end, it's good to get as much feedback as you can from other parents, speaking to the principals and teachers, and visiting as many schools as you can. Do bring your child along as he/she is the one that will schooling there. Choose a school that they are most comfortable with as to avoid difficulties in the future such as changing classes or schools.
Parents need to be pro-active in monitoring their child's education progress, emotions and behavior while in school. It's best to make a list before deciding on which school for your child, and other factors such as:
Your child's needs and talent.
The needs of your family.
What other curriculum are available?
Values, such as religion or otherwise (Islamic or Christians), language (for Chinese, Tamil or national school). Whether these values are able to mesh with your family's values.
Educational tools that are used in the classrooms (technology, place card, TV,etc).