Daddy's girl or Mummy's boy, children are always the apple of their parents' eyes! Their little lives depend on us, as parents to guide, nourish and protect them. And being kids, they'll fall, crash, slip or tumble. However, there are things we can do to ensure our children avoid serious injuries which will lead to disabilities and or even death.
Around the world, we've seen many incidents on a children missing a limb, or their lives been taken away, not by choice, but due to negligence: on the parents part. We're talking about common incidents involved within or around the car: drunk drivers, did not buckle seat belt, no proper child car seat installed, car's blind spots, etc.
It is our job responsibility to keep our children safe, but it is also important for us, as parents to learn, and educate our children on safety as well. Here are few guidelines which you and your child can learn, experience and share together.
1. The Basics
Image by 4.bp
Explain and educate to your precious ones what are the dangers for playing around or inside a vehicle, stop to look before crossing the road, and never dash out to the street. Use simple game steps so they may contribute and to grasp the meaning of the situation. It's best to let them learn at a young age as they are much receptive at that age.
Try to use a bicycle or a child scooter to start off with, and explain to them what are the things needed to avoid serious injuries like:
Infants below the age of 12 months is not advisable to ride on a bicycle carrier seat as there is no proper neck support.
Proper round helmet which is to cover your child's forehead and not falling to the back of the head.
Elbow and knee pads. In case your child falls down and scrape her/his skin and to protect those areas.
The correct shoes to wear while riding the bicycle or scooter. Slippers or flip flops might fall off during their ride, slipped, or loose and caused your child to fall.
Riding in a safe area. Children should be ridding their tiny vehicles within a park and not on the street.
Must have adult supervision.
Once your child understands the importance of keeping themselves save, they will likely to follow suit as they grow older.
2. The Car, Within And Around It
Within: Child Car Seat
Many families would have more than one car these days, however not all would have installed a child car seat in it. But do you know that adult car seat belts are NOT designed for children? This is because the seat belt does not sit across on the right parts of your child's body, and even will harm or hurt them in return.
Here are few important things to take note on:
Not all child car seat fit all cars. It's best to get one which is based on your child's height and weight.
Majority of accidents happened on short distance drive. Make sure your child's car seat can fit easily when it is needed. Do not make the mistake of not using it just because you're driving down the road to the supermarket.
Bring your child along when you buying a car seat as to make sure it's the right fit.
Educate whomever that will be driving your kid: grandparent(s), nanny, or daycare on the reminder of using the car seat.
If you are buying a second hand car, make sure you've check on the seat belts for any damages, or if it's missing.
Be extra alert when you are buying a second hand or preloved car seat. It's advisable to check on the seat first before you make the payment.
For babies (0+ months), they will need a rear-facing baby seat, and seated at the back. Should baby be travelling on the front seat, make sure you'll turn off the airbag as this could seriously injure your baby in a crash.
As for toddlers, they are still not allowed to move to a front-forward car seat. Let them remain in their child car seat, even if their feet are touching the back seat.
As your child grows older, introduce them the highback booster seat.
Look for car seats that complies United Nations Standard ECE regulations.
Around The Car
Many unfortunate incidents also tend to happen around the car. Within a split second, your child could be hurt as they are fast and you never expected them to be there. Be extra careful especially as you are driving around playgrounds, schools, housing, tuition centre areas, and reversing out of your own driveway! In the mean time, keep a look out for:
When you are reversing your car, as there are blind spots that unable us to see our children if they are somewhere around.
Always keep the house door closed, as soon as you step out. This is to avoid your little one from running outside while you are reversing.
Educate your kids not to open the door and dash out when you are driving the car into the car porch or the streets.
Hold onto your child's hand when walking in car parks, and keep your keys ready so you won't have to look for them. This will reduce the chances of you and your child been knocked down by a vehicle.
Keep your all your keys (house and car) in a safe place so your child is not able to reach them.
Never attempt to leave your child alone in the car, not even a minute.
Look and check at your car back seat so you won't forget your child is still in the car. Place your bag or something at the back so you need to turn to reach it.
Check with the daycare, kindergarten, child provider is their place is install with child locks so the kids won't be able to open the doors unsupervised.
Keep all car locked at all times.
Explain to your children that 'stopped' or 'parked' vehicles might move, and let them know they can see the vehicle, but does not mean the driver can see them.
Restrict children from playing inside or around any vehicles.
Keep your driveway or car porch clean and without toys.
Taking few extra measures to keep your child safe is well worth it! Being parents, we too need to be disciplined to follow through and never give in to your child if they do not want to put on a seat belt or to be seated in the child car seat.
3. Summary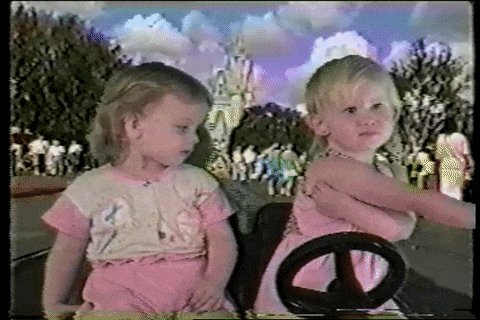 Sad but true, there are still many parents in Malaysia who are not taking the child safety issues seriously, especially investing in a proper child car seat because of few reasons:
It is not compulsory.
Do not think that it is important: too expensive, very troublesome, taking up space, and many more.
More than one child per family.
Ignorance: I can carry my child or it's only a short distance drive, what could go wrong, or it won't happen to me.
No urgency.
However, our government has made it clear that it is compulsory for child car seat implementation in 2019. It's advisable to invest in one, as your child's life depends on it.